Have Your Own Recruiting Business Coach and Mentor!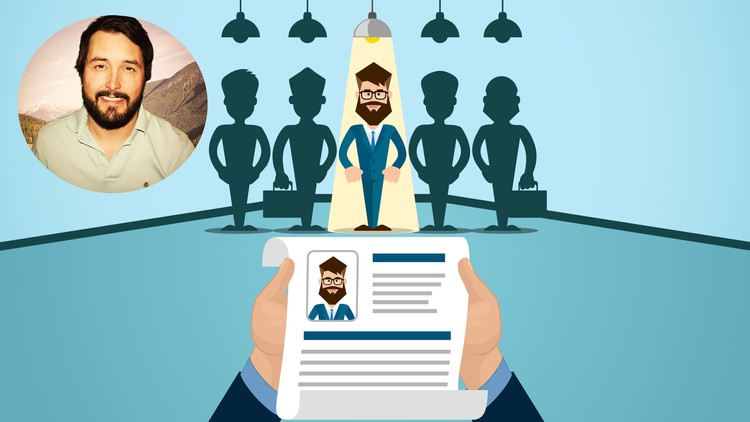 The Business Coaching service will give you direct access to the expertise and advice of StartaRecruitingBusiness.com founder, Mark Sangerman. With Business Coaching, you'll have telephone and email support on all critical matters related to your recruiting and staffing venture. The Business Coaching service lasts for up to 90 days from the time you place your order or begin the coaching. Business Coaching sessions can last up to 30 minutes at a time, and can be arranged in advance or done spontaneously depending on availability.
My customers regularly give me positive feedback on the value of having their own Recruiting Coach, especially when they have it in addition to the Complete Recruiter Training Course. All of the Business Coaching is done in confidence, and you can decide what topics are discussed based on your objectives and areas of interest. Some of the most commonly discussed topics during Business Coaching sessions are below:
Development of a Sales & Marketing Strategy
Hiring Manager & Candidate Identification Techniques
Recruiting Business Team Building & Operational Strategy
Placement Fee Percentages & Hourly Billing Rates
Joint Venture, Partnership & Franchise Opportunities in Recruiting
Internet Recruiting Campaigns and Web Site Referrals
Telephone Role Playing & Script Development
Choosing an Applicant Tracking System
Building a Recruiting & Staffing Web Site
Salary Negotiation & Relocation
Candidate Interview Preparation & Management
To order the Business Coaching and Complete Recruiter Training Course together, please use the secure order form below or call (702) 460-2727. The total cost for Business Coaching with training is $795. This is "well worth the money" as some of my customers have described it. Whether you need help bringing structure to your business idea, training your team of recruiters, or developing your sales and marketing strategy, it would be my pleasure to assist you as your personal Business Coach.
mark sangerman is a business coach, recruiting teacher, mentor and trainer.
Recruiting trainer and business coach Mark Sangerman
Recruiting Trainer & Business Coach, Mark Sangerman
become business coach, business coach, business coach service, business coaching, coach
hire business coach, coach for business, business mentor, recruiting teacher, recruiting coach
Are you Ready to Start a Business or Career in Recruiting & Staffing?
A business owner will benefit from a business coach or business coaching service because they can look to their mentor for help.
Complete training course on starting a recruiting business or staffing agency featuring the 3 hour training DVD "The Complete System on Achieving Success in Recruiting & Staffing" and ninety-minute audio CD training series "Start Your Home Based Recruiting Business", plus 2 BONUS CDs on how to make money in recruiting and staffing, and a complete set of recruiting placement fee agreements and forms.
Complete Training Course on Starting a Recruiting and Staffing Business
My Complete Training Course on Starting a Recruiting and Staffing Business (pictured left) will give you the training, direction, and expertise needed to start and operate a successful recruiting firm or staffing agency. This Complete Course features a 3 Hour Training DVD "The Complete System on Achieving Success in Recruiting & Staffing", a ninety minute 2 CD audio series "Start Your Homebased Recruiting Business", plus 2 BONUS CDs and a Complete Set of Recruiting Fee Agreements and Forms. It's the best Course on the subject you will ever find…and don't think for a minute that those cheap manuals or downloads people are selling are comparable in quality. They're not even close.
Our human resource training consultant will teach a human resource manager how to recruit.
To get the most out of your recruiting business, and maximize the financial value of every client relationship, it's important to understand the full range of recruiting and staffing fee structures and service agreements available to providers of recruiting and staffing services. There are several fee structures and services to choose from including contingency recruitment (permanent placement), temporary staffing, retained recruiting, hourly contract recruiting, split placement internet recruiting, and various types of employment and human resource consulting.
Complete set of recruiting and staffing placement fee agreements is available in hardcopy and digital format. Included are the contingency placement fee agreement, temporary staffing services agreement, retained recruiting agreement, hourly contract recruiting agreement, split placement internet recruiting agreement, and several forms to help you manage the search and hiring process.
Recruiting Fee Agreements in Hardcopy & Digital Format
Our headhunter training will teach you to become a headhunter or head hunter recruiter. Headhunting is permanent placement recruiting.
This Complete Course is the only training program on recruiting and staffing that you will ever need. This style of in-depth information is rarely found on the subject, and is substantially better than the over-hyped products and franchise offerings of other retailers. Simply put, there are no shortcuts to achieving financial success in recruiting. There are, however, (thankfully) many things you can do that will put real success well within your reach!
Run a home based business or start your own small business at home with business training.
business coaching, become a business coach, business consultant, business coaching
Free Priority Mail Shipping Within the United States!
We also provide free shipping to Canada! Please contact us for global shipping and express rates.
business coach, business coach for small business, recruiting teacher, recruiting coach
Order The Complete Recruiter Training Course for $495
3 Hour Professional Recruiter Training DVD
4 Home-based Recruiting Business Audio Training CDs
Complete Set of Recruiting & Staffing Fee Agreements (Hardcopies & Word format on CD)
FREE Priority Mail Shipping
**You don't need a PayPal account to order by credit card. Just click "continue" after Buy Now.
Order The Complete Course with Business Coaching for $795
3 Hour Professional Recruiter Training DVD
4 Home-based Recruiting Business Audio Training CDs
60 Days of Business Coaching with Telephone & Email Support
Complete Set of Recruiting & Staffing Fee Agreements (Hardcopies & Word format on CD)
FREE Priority Mail Shipping