How To Start a Recruiting Business or Staffing Agency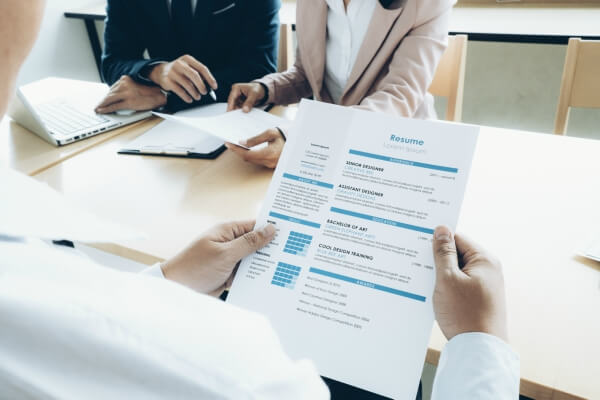 Starting and operating a successful recruiting or staffing business is a lot like building and maintaining the home of your dreams. It starts by creating a strong foundation and having a clear direction for achieving your goal, and then comes to life through proper planning and good execution. Once the home has been built, its owner must maintain it by making regular improvements and cultivating healthy relationships within the home.
The same can be said for starting your own recruiting and staffing business. A strong foundation can be built when the owner makes wise decisions during their business start-up about things like: choosing the right business status for a recruiting and staffing company, getting the right license for your recruiting business, finding the right industry to specialize in, and other things a business owner should consider in the early phases of their business.
Once the foundation for your recruiting and staffing business is in place, achieving profitable results and long-term success will be a matter of strategy, effort, execution, and good timing. By utilizing the most effective recruitment, sales and marketing methods for client and candidate development, and adding to them your own personal creativity and dedication, you'll stand the greatest chance of becoming a successful recruitment consultant. To get the most out of your recruiting business, and maximize the financial value of every client relationship, it's important to understand the full range of recruiting and staffing fee structures and service agreements available to providers of recruiting and staffing services. There are several fee structures and services to choose from including contingency recruitment (permanent placement), temporary staffing, retained recruiting, hourly contract recruiting, split placement internet recruiting, and various types of employment and human resource consulting.
Complete set of recruiting and staffing placement fee agreements is available in hardcopy and digital format. Included are the contingency placement fee agreement, temporary staffing services agreement, retained recruiting agreement, hourly contract recruiting agreement, split placement internet recruiting agreement, and several forms to help you manage the search and hiring process.
Recruiting Fee Agreements in Hardcopy & Digital Format
A home based or small business in recruiting and staffing can help job applicants find a job.
Of course, using the brightest sales and marketing techniques to promote your services and candidates will only get you so far. To achieve long-term success, it takes self-motivation, strategic thinking and plenty of courage. Since I began training recruiters back in 1997, I have witnessed numerous success stories of people who have built a profitable business or career in this industry. All of them possess two very important things: (belief) they believe in themselves, and, (execution) they know how to provide recruiting services in a way that is profitable and advantageous for their business. If you are serious about starting a recruiting and staffing business, want to become an independent recruiter, or are an existing business owner in need of a professional training program that will make your recruiters and salespeople truly exceptional, you should definitely order my Complete Training Course.
A small home business should have a business plan and business strategy for hiring job applicants, especially for recruiting and sourcing.
Complete training course on starting a recruiting business or staffing agency featuring the 3 hour training DVD "The Complete System on Achieving Success in Recruiting & Staffing" and ninety-minute audio CD training series "Start Your Home Based Recruiting Business", plus 2 BONUS CDs on how to make money in recruiting and staffing, and a complete set of recruiting placement fee agreements and forms.
Complete Training Course on Starting a Recruiting and Staffing Business
My Complete Training Course on Starting a Recruiting and Staffing Business (pictured left) will give you the training, direction, and expertise needed to start and operate a successful recruiting firm or staffing agency. This Complete Course features a 3 Hour Training DVD "The Complete System on Achieving Success in Recruiting & Staffing", a ninety minute 2 CD audio series "Start Your Homebased Recruiting Business", plus 2 BONUS CDs and a Complete Set of Recruiting Fee Agreements and Forms. It's the best Course on the subject you will ever find…and don't think for a minute that those cheap manuals or downloads people are selling are comparable in quality. They're not even close.
Our human resource training consultant will teach a human resource manager how to recruit.
ORDER THE COMPLETE RECRUITER TRAINING COURSE
Our headhunter training will teach you to become a headhunter or head hunter recruiter. Headhunting is permanent placement recruiting.
Here is just some of what you'll learn in my Recruiting Course
The Top 10 Strategies for Internet Recruiting & Online Staffing
The #1 Most Effective Marketing Technique for Business Development
19 LIVE Role Playing Sessions that Tell you EXACTLY What to Say to Succeed in Every Stage of the Hiring Process
20 of the Best Questions for Taking Job Order Specifications
10 Things To Do To Close Placements With Solid Job Offers
10 Techniques for Finding & Winning Recruiting Contracts
3 Fabulous Strategies for Getting Retained Recruiting Fees
12 Methods for Making More Money & Improving Your Results
20 Trial Closing Questions for Qualifying Job Orders & Offers
5 Powerful Techniques for Making Money Online with Shared & Split Placements
The #1 Explanation of Name Generation and Candidate Sourcing
7 Superb Techniques on How to Build Positive Relationships with Human Resources & Hiring Managers
and much more in a cutting-edge, professional DVD presentation!
Run a home based business or start your own small business at home with business training.
With over 2,000 copies sold of my DVD and audio CDs, my customer feedback continues to be spectacular. Many of my customers are also praising my Business Coaching service which gives them access to my direct advice and recommendations on all things related to their recruiting business. This is "well worth the money" as some of my customers have described it, and it would be my pleasure to assist you as your personal Business Coach. Whether you need help bringing structure to your business idea, training your team of recruiters, or even developing your sales and marketing strategy, I will be there to assist you. Many of my customers have praised the high quality of my training course and business coaching. They particularly enjoy the direct dialogue format and level of expertise that is shared throughout each program. I receive positive testimonials and feedback from customers regularly, and have provided a few of my recent favorites below.
Real Customer Testimonials
"Your course on recruiting was brilliant. This was money well spent." Jim K., California "Now that I have been through your DVD I have a clear direction for achieving my business goals. Thank you for making these products." Harry W., Texas "I have spent over $800 attending seminars on recruiting that did not match up to the quality and depth of your training package. Great job putting this together." Barbara L., Florida "Without your course I never would have known the many different ways you can make money in recruiting. You completely opened my eyes and for that I am very thankful." Jennifer B., Oregon This Complete Course is the only training program on recruiting and staffing that you will ever need. This style of in-depth information is rarely found on the subject, and is substantially better than the over-hyped products and franchise offerings of other retailers. Simply put, there are no shortcuts to achieving financial success in recruiting. There are, however, (thankfully) many things you can do that will put real success well within your reach!